Posted December 31st, 2009 by Tony Kinsel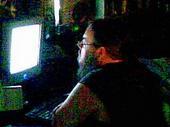 I'm Tony, and these are my January 2010 picks….
Show Schedule | Contest Rules | The Awards
Chris Walker Band–The Road Ahead (Buy, Dang It)
Chris Walker is from The United Kingdom, playing Classic Rock, Rock & Blues Music. After a music career of nearly 25 years, during which he played thousands of gigs on 3 continents, Chris is now playing with a group called Skinny Molly,  featuring Mike Estes, formerly of Lynyrd Skynyrd. He's also in an acoustic group called Horsetraders. Late in 2008 he released an instrumental cd called "The Pine Cone Incident", from which I chose his song "The Road Ahead" for this contest. That cd is available through his MySpace page or CDBaby…
KingBilly – I'm Gonna Make Her Bad (Buy, Dang It)
KingBilly is from Nashville, Tennessee, playing Country, Rock & Bluegrass Music. (Here's their MySpace.)They're a 5 man group, consisting of Donny Fallgatter on vocals, Kevin Weaver on drums, Josh Matheny on dobro, lap steel, guitar & vocals, Matt Utterback on bass & vocals, & John Osborne on guitar & vocals. Their sound has been described by critics as "a blend of high, lonesome, bluegrass harmonies, bluesy lap steel and the country equivalent of AC/DC power riffs". The group appeared in over 300 concerts last year, including opening for Vince Gill. They've released 1 EP cd called "Waiting On You", available through ITunes, which I've already added to my show's lineup on HTB, and are working on a cd for release in the 1st quarter of this year, from which I've chosen the single "I'm Gonna Make Her Bad" for their contest entry this month…
Lost in Atlantis – New Beginnings (Buy, Dang It)
Lost In Atlantis is a 4 person group from Phoenix, Arizona, playing Powerpop, Electronica & Alternative Music. (Here's their MySpace.) The members are Tim on bass, Liz on vocals, keys and synthesizer, Eric on guitars, and Tom on drums. The group has only been together since last summer, and has produced 3 songs which they've posted on their MySpace page, but do not have a cd, yet. They sent me 2 of their songs by e-mail "Tek No", and "New Beginnings", which is the song I've chosen as their contest entry this month. They're currently working on new music, which, they said,  they hope to be releasing soon…

Michelle & Melinda -Â  The One You Loved Before (Buy, Dang It)

Michelle & Melinda are from Nashville, Tennessee, playing Acoustic, Folk Rock & Indie Music. Now 19 and 20 years old, the sisters have been writing songs and performing together since they were 14 and 15. They traveled around the country from their hometown in Wisconsin, even playing guitars and singing on the beach here in Corpus Christi, and on the Riverwalk in San Antonio, where they were almost arrested for panhandling. They eventually made their way to New York City, where they almost made it on American Idol and The David Letterman Show. The girls now live in Nashville and work during the day while pursuing their music career at night. Their song "Maria" didn't quite make it to the finals in the Song Of The Year competition on HTB, so I decided to start the New Year right by choosing another song of theirs for this contest, "The One You Loved Before", which they sent me by e-mail a couple of months ago. You can visit Michelle & Melinda, either on MySpace, or at ReverbNation, if you'd like to hear more of their music….

Moonshine Bandits – Big Tex (Buy, Dang It)

Moonshine Bandits are from Los Banos, California, playing Country, Rock & Rap Music. They're a 4 man group that I don't really know that much about. I can't even find a listing of their names on their MySpace page. They do have 3 cds available through ITunes or Amazon.com, including "Divebars & Truckstops", which I've already gotten from them and entered into the rotation here on HTB, and from which I've chosen the song "Big Tex", for their entry in this month's contest. If you like their music, be listening to my show on Sunday nights and I'll be playing more songs from them, especially "Long Black Train", a song about a guy's mother dying. Certainly not your normal Country-Rap song…

Mumblefinger – Blackbird (Buy, Dang It)
Mumblefinger is from California, playing Americana, Funk & Blues Music. He's a singer/songwriter/guitar pickin'/slide player who owns a groovy little recording studio in California, as he says on MySpace. He describes his music as "a little Dire Straits, mixed with some funk, dipped in some blues, sprinkled with Americana, and slowly cooked over a sputtering flame of sarcasm and gas". Mumblefinger said he did a recording session with the great Barry Beckett in Nashville, but, when Barry shopped the record around, he could get no response from music industry executives, who reportedly told him "He doesn't sound like anyone else, and we're looking for something more original". He has a large number of songs available for free download from his website www.mumblefinger.com, from which I chose his cover of "Blackbird" for his entry in this month's contest…

Rebel Road  – Back in The Saddle (Buy, Dang It)
Rebel Road is from Vastra Gotalands Lan, Sweden, playing Country & Rock Music. They're a 3 man group, consisting of Stefan Karlsson on guitars & vocals, Markus Johansson on bass, and Ulrich Seppenen on guitars & lead vocals. I first ran across this group on MySpace last summer, when they asked to join my friend's page. They then sent me a couple of their songs by e-mail, and I chose a song called "4 Wheel Drive'" for last August's contest. Unfortunately, it didn't do very well, so I decided to start this year right by putting up a new song they just sent me, "Back In The Saddle", and I hope ya'll vote for it alot more, this time. Let's show the Swedes how much we like their kind of Country Music!!!!
Redneck Jedi – My Bud (Buy, Dang It)
Redneck Jedi is a 3 man group from the Hill Country area of Texas, playing Southern & Classic Rock & Americana Music, or what they call "Pure Texas Rock & Roll". (Here's their MySpace.)The group was founded by Dennis Phillips, who plays lead guitar. The other 2 members are "Jedi Jeff" Foeh on lead vocals & guitar, and David Beinke on drums. They're currently holding auditions for a bass player. They have 2 cds available, "Black & White", and "RoadRunner", and are currently working on a live concert CD/DVD that they recorded inside the big cave at Longhorn Caverns State Park in Texas. They also plan to enter the studio this month to record a cd they've already entitled "Radio Ready". I've chosen one of the first songs that Jedi Jeff sent me to play on HTB, "My Bud", (about a certain famous beer), for their entry in this month's contest…
Rosehill – Yellowbird (Buy, Dang It)
Rosehill is a 5 man group from Cypress, Texas, playing Texas Country, Rock & Americana Music. The group was formerly named Texas High Life, but decided to change their name last July. Mitch McBain and Blake Myers are the founding members of Texas High Life, and were joined by long time friend Keith Binder on drums, his brother Kevin on bass and Corey Pendleton on electric guitar. (Here's their MySpace.)The band released it's 1st cd "Stand Up & Stay Awhile" in September of 2004 and spent the next couple of years promoting it. Then, just before the release of their 2nd cd "Yellowbird", Keith Binder died, and was replaced by their current drummer Derek Housel.  About that same time, Mitch & Blake decided they needed to change the name of the group because their song-writing had become more personal, so they chose the name Rosehill, because they both grew up on Rosehill Road in Cypress. Next up for the duo and their band is a new cd they're already working on in both Nashville and Houston, so far un-named, that is being produced by C/W legend Radney Foster, and should be available by this Spring. I've chosen the title track of their 2nd cd "Yellowbird" for their entry this month…
The BossHoss – Hey Joe (Buy, Dang It)
The BossHoss is a 7 man group from Berlin, Germany, playing Country Music. (As soon as I heard their name, I knew I had to get permission to play them on HTB. The promo even wrote itself "Playing The BossHoss on HossTheBoss!") The band's members are: Hoss Power on vocals and acoustic guitar, Boss Burns on vocals, Gus Brooks on bass, Russ T. Rocket on electric guitar, Frank Doe on drums, Hank Williamson on harp, mandolin & washboard, and Ernesto Escobar de Tijuana on percussion & melodica. (Here's their MySpace.)They describe themselves as 5 guys from Germany, with a couple of friends from Russia & France, who like to play Country Music. They have a number of cds available through Amazon.com, and have won several gold records in Europe. I chose their cover of the song "Hey Joe" off their cd "InterNashville Urban Hymns" for their entry in this month's contest…
About Me:
I got started in broadcasting during my stint as a Signalman in the U.S. Navy during the Viet Nam era, working part-time as a DJ and newsman for a ship-board Armed Forces Radio & TV station on the USS Truckee out of Norfolk, Virginia.  After being honorably discharged in 1979, I became a mainstream radio DJ and News Director in the Corpus Christi area for over 25 years on 9 different stations, including all 3 of the country-western ones. During that time I received 4 news broadcasting awards, 1 from the Associated Press & 3 from United Press International. I spent the last 5 years of my "career" on KFTX in Corpus Christi, constantly fighting with the program director over having to play their narrow top-ten Nashville music playlist of songs, when I really wanted to play Texas Music. I was finally shown the door after I played a Christmas-time phone request for Robert Earl Keen's "Merry Christmas From The Family", which was definitely not on the station's playlist, (I really hate that word!). Now that I'm on HossTheBoss I can play what I want. Listen to my own dang show on the station every Sunday night at 7 p.m. Central.
My previous Hossey Music Award Picks
Please Support Hoss's Advertisers
2 Comments